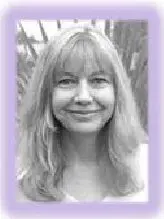 Madonna Polley, CMT #28348, CHT
Director and Founder of the Fair Oaks Massage Institute
Madonna Polley has been a holistic healer and certified massage therapist (CAMTC # 28348) for over 40 years. Caring for others and providing therapeutic bodywork is Madonna's passion.
Madonna's journey began in 1970 under the personal instruction of Connie Voutas, a massage therapy instructor and dear friend.
In 1976 Madonna studied at the East-West Academy of Health Practice for Massage and received state board certification and state licensure. In 1979, she was invited to teach her massage therapy program at Mount Hood Community College in Oregon.
Over the span of her career, Madonna has received extensive training in many advanced bodywork and holistic modalities including: Therapeutic Touch, Cranial Sacral Therapy, Pre & Post-Natal, Infant and Pediatric Massage, Energy Work, Reiki (Master), Hypnotherapy, Reflexology, Myofascial Release, Lymphatic Massage and Post Surgery Lymphatic Massage.
In 1980, Madonna and her husband, Dr. David Polley, opened Fair Oaks Chiropractic and Wellness Center, in Fair Oaks, California, combining therapeutic massage and chiropractic services. In 1998, Madonna opened the Fair Oaks Massage Institute, which offers certification to aspiring and professional massage therapists, and training to the general public.